I stayed in Sao Pedro de Aldeia for the first part of my trip.  In this blog post, I will discuss  getting to am from Sao Pedro da Aldeia, some of the things I did there, and a little about two of the restaurants I visited.
Sao Pedro da Aldeia, RJ, Brasil
SPdA is about 100 miles (160 kilometers) east of Rio de Janeiro (RJ).  It takes about two hours by car, or two and one half by bus.  It lies in the east of Rio de Janeiro State on the Araruama Lake, 120 km from the state capital, Rio de Janeiro. The Araruama lagoon is the largest hypersaline lagoon in the world. Sports like windsurfing, kitesurfing and others like these are common because of the wind force in São Pedro da Aldeia.
São Pedro da Aldeia was founded in 1660 by Catholic priests on the top of a hill named after Saint Peter, in honor of whom the city was named. A chapel was built that was later replaced by an architecturally significant church. Nowadays it is the main historical monument in the town and is protected by state laws. Some colonial buildings and landmarks remain today, such as the cemetery beside the church, where the family graves of the founders of the town remain. In the 1960s the Brazilian Air Force and Navy built a military airport there, bringing many migrants from others parts of the country and increasing the town's population.
While in SPdA, I stayed in the condo belonging to my friend Ricardo.  Ricardo was graduate student that lived in my home for the 1979 – 1980 school year attending UCSB in Goleta, CA.
Below are some maps showing the location of SPdA and the location of where I stayed.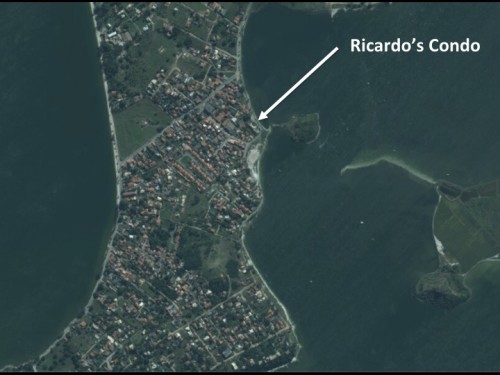 Ricardo's Great Condo
 Ricardo's condo is a really nice 3 bedroom / 2 bath condo view a view out the front of Lagoa de Araruama.  Below are some condo photos.  The price of this condo compared to one in the USA with similar features was a really great buy.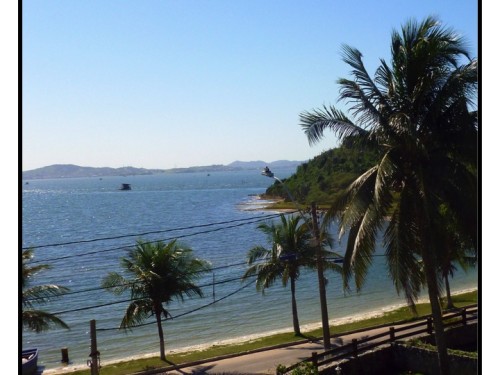 Hejo's Restaurant on Rua Monsenhor Arruda Câmara, San Pedro da Aldeia, RJ, Brazil
Ricardo and I walked to Hejo's for dinner on Sunday.  It is a small family owned restaurant sitting across a lightly traveled street from Lagoa de Araruama.  They server fresh fish, shrimp, and steads.  They also have a bar.  Ricardo and I split a filet minion dinner.  Ricardo also had a beer, and I had a Caipirinha (What else would you expect in Brazil?).  The food was great, and I hope to revisit Hejo's again.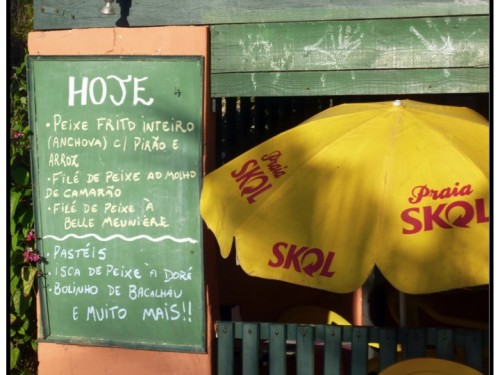 Hejo's specials of the day in English from top to bottom are:
Fried anchovies and rice
A cut of fish with a shrimp sauce
Fish prepared french style
Pastiels
Fish fried with eggs and flour
 and Much More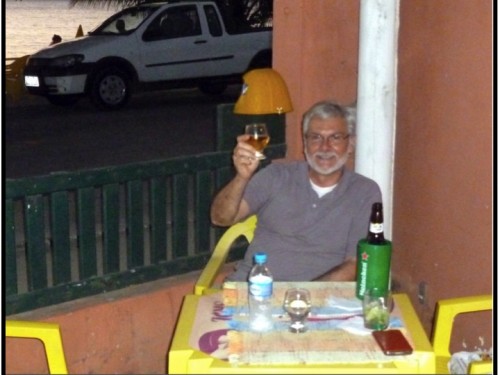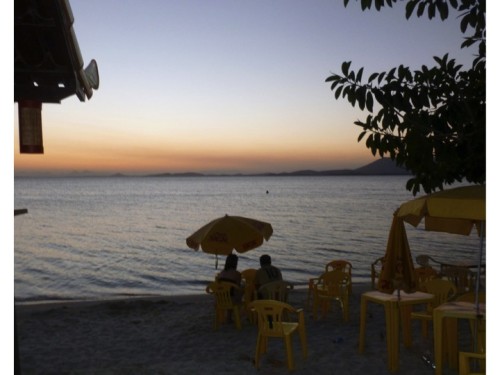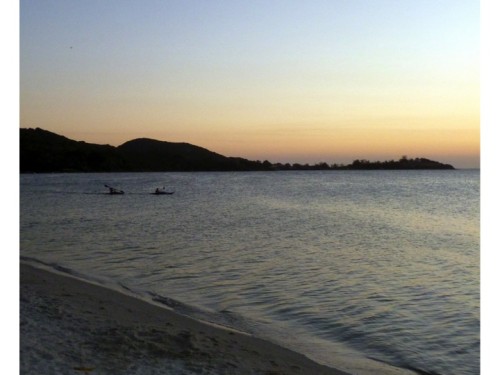 So ends my first day in Brasil.  Less then 24 hours before, I was still in the United States.